The Bing Rooming House Museum is named after the late Mrs. Janie Wheeler Bing. The structure was built in 1928 as a rooming house to provide overnight accommodations to blacks that visited Plant City. The Seminole Restaurant was later added on the south side of the property in 1931.
The museum is owned and operated by the non-profit group Improvement League of Plant City, CDC.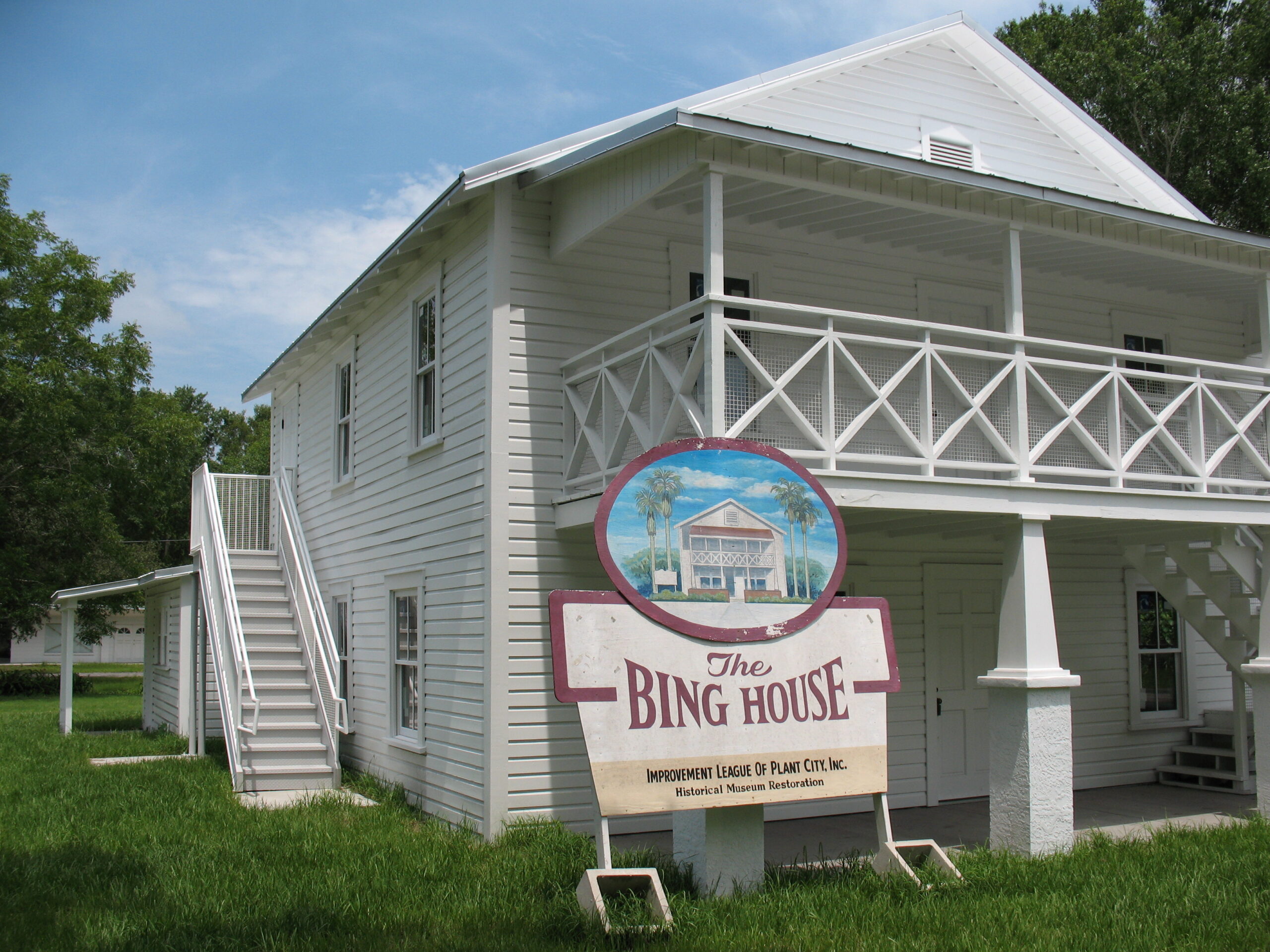 Janie Wheeler Bing was born December 2, 1889 in Rochelle Florida (Alachua County).  She was one of thirteen children.  Her father, Thomas Wheeler, was a railroad man who was killed in a railway accident when she was a child. Her mother, Alice Bradley, raised their six children alone. Janie Wheeler attended school in Alachua County and later studied at Florida A&M University. In 1917, she received her teaching certificate and moved to Plant City to work. She planned to earn enough money to buy a suitable wardrobe before taking a teaching position in Miami.   Soon after arriving in Plant City she met Elijah L. Bing and was "swept off her feet" (Jameson, 1980).  She was married to Elijah Bing and had three children. 
The Janie Bing operated the Bing Rooming House and Seminole Restaurant in the eastern half of the store, closest to the corner. Janie Bing later related that "she could cook, clean up and deal with customers while still keeping an eye on the children settled in one corner with their lessons" (Jameson 1980). The earliest City Directory (1937-38) available for Plant City lists Elisha L. and Janie Bing at 725 E. Laura Street where they operated a lunch room. 
Anchoring the Laura Street African American Business District, Janie operated the rooming house until 1975, providing overnight accommodations during the era of segregation for various black professionals, including doctors, teachers, entertainers, and Negro League baseball players.
Janie Bing died August 16, 1984.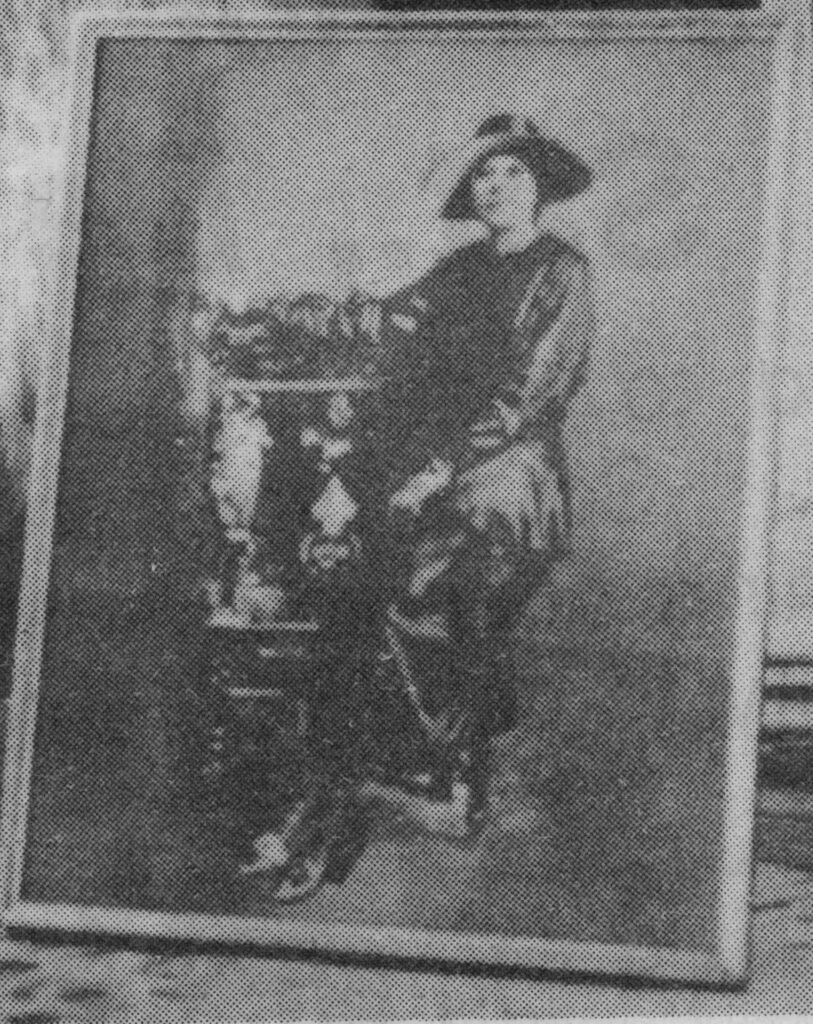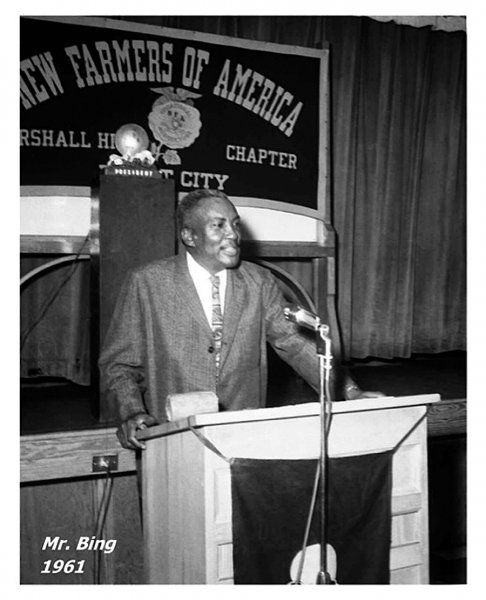 Mr. Elijah Lutrell Bing Jr. – Veteran, Educator, Entrepreneur, Administrator, Commissioner
Son of Janie Wheeler Bing, Mr. Elijah Lutrell Bing Jr., was a distinguished educator in Hillsborough County.  Mr. Bing was principal of Glover Elementary and Junior High Schools in Plant City from 1949-1954 and Marshall High School from 1954-1967. He was Director of Special Projects from 1967-1971, and Assistant Superintendent for Supportive Service for Hillsborough County Schools from 1972-1978.
Bing grew up with his two younger sisters in Plant City during the Depression. He served four years in World War II, and then went to Florida A&M University, graduating with a degree in biology and Columbia University graduate school in New York, where he got a master's degree in education.
Bing came back to Florida because he wanted to change things in his home town. 
Raymond Shelton, Hillsborough County's Superintendent of Schools during Bing's tenure, recalled that Bing helped write the proposal for federal grants to implement the desegregation plan.
Upon his retirement in 1978, he became Provost of Hillsborough Community College, Ybor City Campus. In 1983 Elijah, Jr. was appointed by then Governor Bob Graham as the first African American Hillsborough County Commissioner. He owned a hay farm, and several night clubs in Plant City, Eatonville (Rainbow Club) Orlando, Daytona and Jacksonville.  He was also a lifetime member of the NAACP.  E.L. Bing Elementary School in Tampa and E.L. Bing Sports Park in Thonotosassa are both named in his honor.  Mr. Bing passed away in 1990.S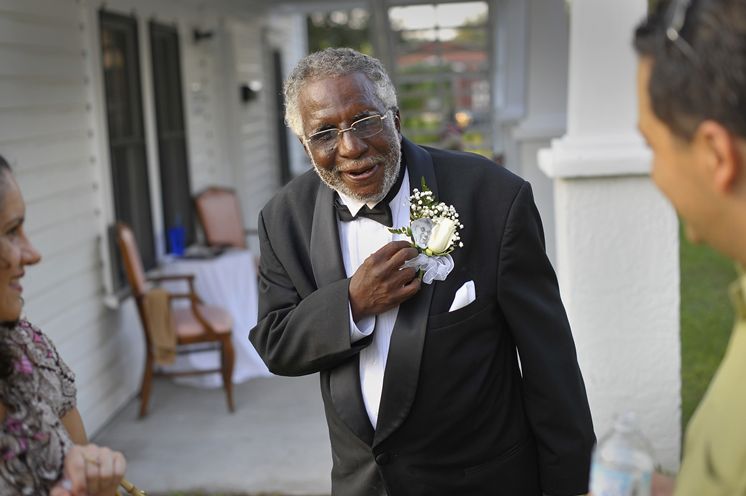 James "Jimmy" Washington
Mr. Washington was born and raised in the former rooming house until his passing. He is credited with having the vision to preserve the structure as an African American Museum in recognition of his grandmother's accomplishments as a business owner and educator.
Grandson of Janie Wheeler Bing, son of Mildred Washington Majors.  Jimmy started his efforts to have the structure recognized as a historic landmark in 1995 and deeded the house to the non-profit organization Improvement League of Plant City in 1999 to restore through both public and private donors. 
Henry Johnson, Great-Grandson of E.L. and Janie Bing and museum curator interviews with ABC News.
Janell Johnson (Green-Bing), grand-daughter to E.L. and Janie Bing reflects on life in Plant City during segregation with USF Media.
Extraordinary Experience- The Restoration!
With over $450,000.00 invested in the restoration of the Bing House, the story of how it happened is awestruck.  The City of Plant City and local government officials played a key role in advocating.  Click the button below to discover how it all happened. 
Learn about Janie L. Bing, her son E.L. Bing and grand-son James Washington.
Accurately preserving and interpreting history is an effort to recognize progress as a community and not be paralyzed by the past.